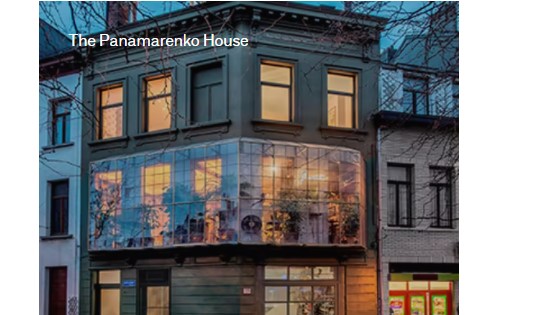 A magical moment in the universe of Panamarenko
Discover the magical universe of Panamarenko in his fully renovated former house.

In 2007, Panamarenko donated his house and studio in the Seefhoek (a neighbourhood in Antwerp), to M HKA, including all household goods. M HKA has restored the building and has reconstructed the world of the artist in it.

Panamarenko (1940-2019, Antwerp) first and foremost is an artist, but he is also an inventor, engineer, mathematician, philosopher and visionary – all at once. He makes floating structures, flying backpacks, pedal-driven helicopters, zeppelins, beetles, submarines and walking chickens. It is almost impossible to situate the artist or his work in a particular style or movement in contemporary art. Which has everything to do with the unique and innovative nature of his work. Using drawings, texts and calculations, Panamarenko searched for novel possibilities. Because of the combination of artistic insight and technological experiment, his spectacular structures possess a strange beauty, both playful and impressive.

Registration for this event is now closed