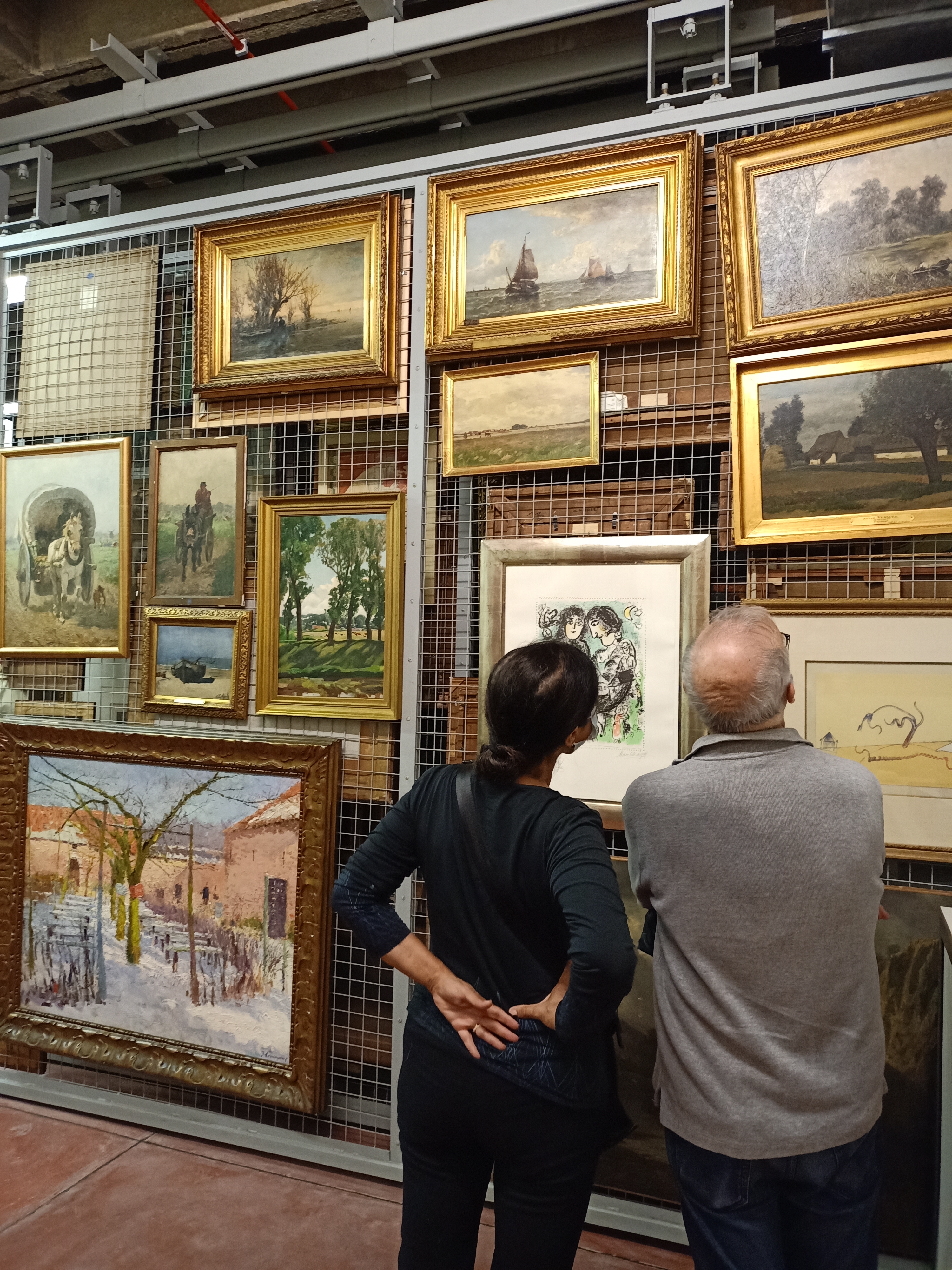 Breakfast and behind the scenes by director-curator Claire Leblanc
The Museum of Ixelles offers you a behind-the-scenes tour by the Claire Leblanc, Director-Curator of the museum. You will discover the museum's construction site and its storerooms where are preserved the most emblematic pieces of the collection of more than 15,000 artworks, giving a panorama of Belgian art from the 19th century to the present day. This exclusive guided tour is an exceptional opportunity to learn more about the backstage of a closed museum that is preparing for its forthcoming reopening, about a museum's acquisition policy and the particularities of an inalienable public museum collection.

Event registration is closed.
Other Sessions
Date & Time
Friday
April 21, 2023
9:30 AM
11:00 AM
Europe/Brussels
Location
Musée d'Ixelles/Museum van Elsene
Rue Jean Van Volsem 71
1050 Brussels
Belgium
--
Musée d'Ixelles/Museum van Elsene
--
Get the direction
Organizer
Musée d'Ixelles/Museum van Elsene
--
Musée d'Ixelles/Museum van Elsene
--