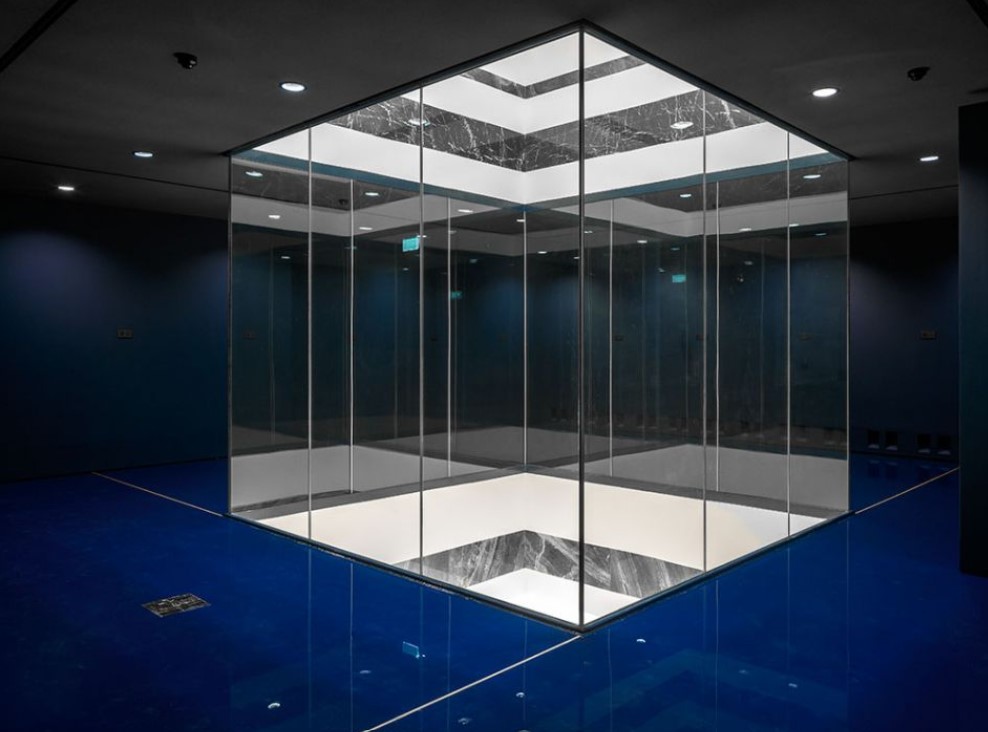 Exclusive visit behind the scenes KMSKA
Discover the fully renovated KMSKA through a guided tour of the new and old buildings by general Director Carmen Willems.

Four historic patios or courtyards of the existing building have been transformed into a new museum space. Once again, visitors can follow the original route in the historic building as they walk through the restored stately museum rooms.
Not only the interior of the museum is undergoing a metamorphosis. With a restored façade - including a new mosaic at the entrance - and the creation of a true museum garden, a visit to the museum is sure to be a complete experience.


The KMSKA did not opt for the classic extension in the form of an annex outside the original museum building. KAAN Architecten resolutely chose for an infill consisting of ten contemporary halls where four patios used to be, creating 40% more exhibition space. Asymmetry reigns in these new rooms. Height, volume and lighting vary. A fascinating contrast with the symmetry of the classical building. Around every corner a surprise awaits. Moreover, the new museum cannot be seen from the old one, and vice versa. It are truly two different worlds in one single building.

The Museum will re-open to the public on 25 September 2022.
Registration for this event is now closed