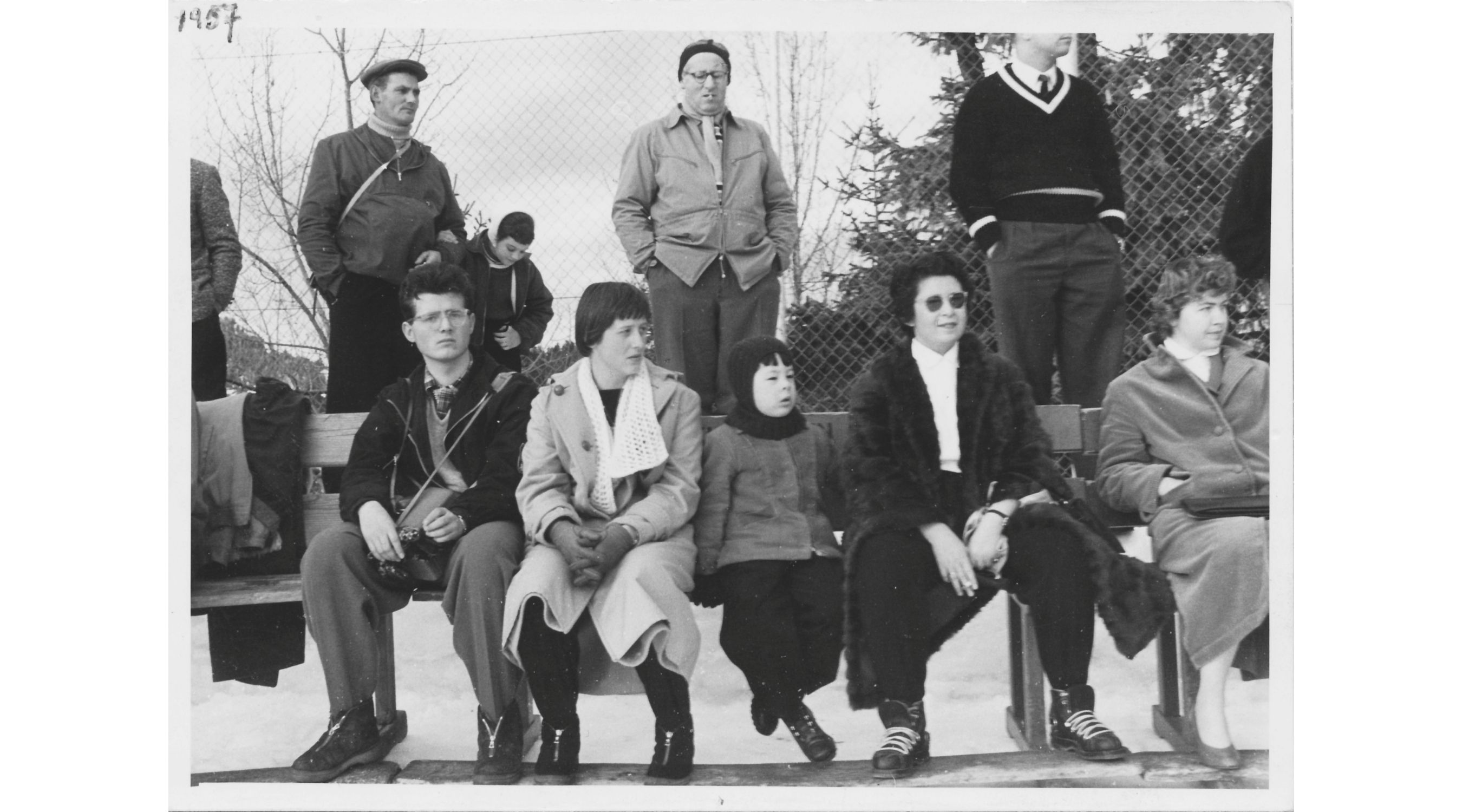 Exclusive visit of Leonor Antunes' exhibition at La Loge
Exclusive visit of "Leonor Antunes" at La Loge accompanied by the curatorial team.
The visit starts with a breakfast.


The sculptural and spatial creations of Portuguese artist Leonor Antunes are the result of a subtle exchange between the context in which they are exhibited, local know-how, and an embodied encounter with the works. Imbued with the legacy of modernist women architects and designers, her work also relates to the vernacular and resists the extreme rationalisation of creative processes. For her exhibition at La Loge, Antunes presents a new installation of light fixtures, questioning the objects' fragility as well as their functionality. The exhibition also acts as a starting point for Antunes' in-depth research project on Simone Guillissen Hoa, one of Belgium's first female architects.
Jean-Pierre Hoa et Simone Guillissen-Hoa
Lenzerheide (Suisse)
Janvier 1957
Photo noir et blanc
©Fonds Simone Guillissen-Hoa / Archives J.P. Hoa
Registration for this event is now closed