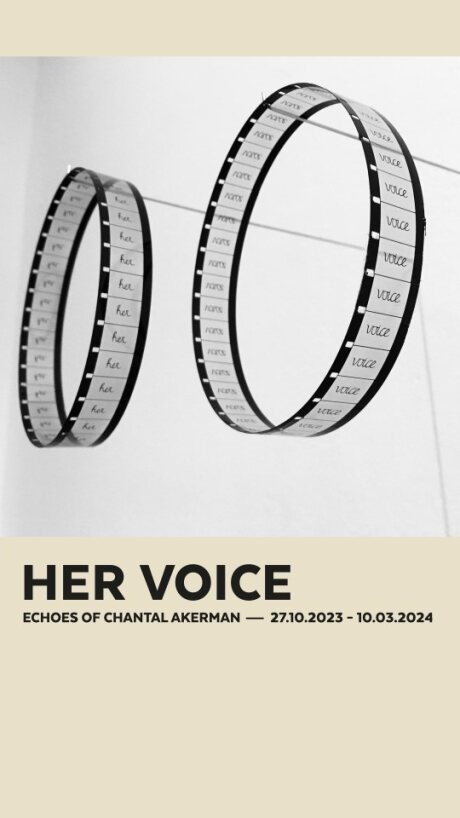 Guided tour "Her Voice - Echoes of Chantal Akerman"
The group exhibition "Her Voice - Echoes of Chantal Akerman" presents photographic and video works by seven contemporary artists inspired by the work of Belgian filmmaker Chantal Akerman. Explore what it means today to be a woman, artist, mother, daughter and lover. After the visit of the exhibition, you will enjoy a behind the scenes of the museum as well. 
Presented artists:  Manon de Boer, Moyra Davey, Gabby Laurent, Frida Orupabo, Joanna Piotrowska, Collier Schorr and Carmen Winant.

Guide for the visit : Anne Ruygt
Join us for this 24 hours Event
Every year we invite our community, partners and end-users to come and meet us! It's the ideal event to get together and present new features, roadmap of future versions, achievements of the software, workshops, training sessions, etc... This event is also an opportunity to showcase our partners' case studies, methodology or developments. Be there and see directly from the source the features of the new version!