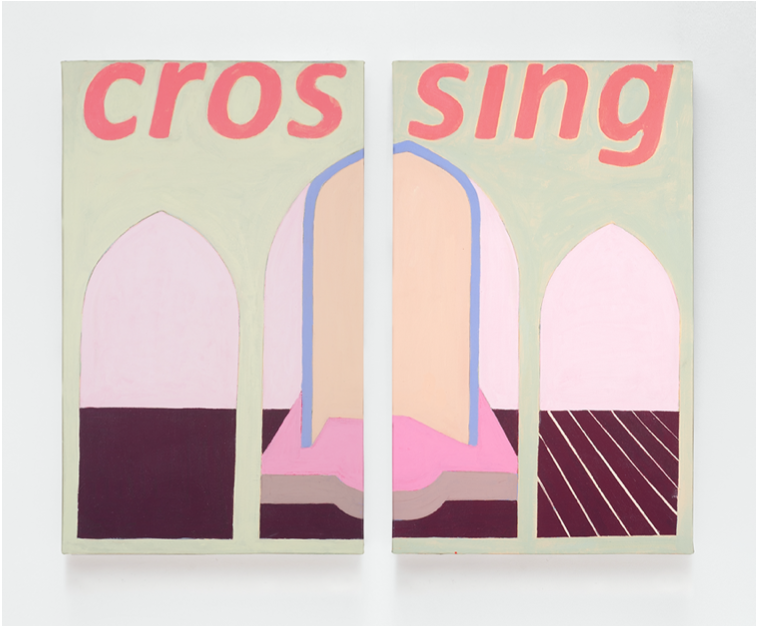 Private visit of the exhibition by founder Joachim von Beust and curator Valentine Himpens
Breakfast and guided tour of the exhibition BORDERLINE, BETWEEN A LINE AND A BORDER.
The history of abstraction is intrinsically linked to freedom of expression. Since then, all generations of artists have found themselves swinging on the pendulum between figuration and abstraction. In the early 1970s, Belgian artist Evelyne Axell used color and seemingly decorative forms to create politically charged erotic paintings to transcend the boundaries of their socio-political realities.
The exhibition 'Borderline, between a line and a border' embraces the freedom of abstraction. 
Using colorful forms and lines, Evelyne Axell, Kendell Geers, Agnes Thurnauer, Heinrich Maria Davringhausen, Anne-Marie Schneider and Hadassah Emmerich are able to create artworks that speak of body and sensuality, but also of social limitations, taboos and their transgression, in such a way that the viewer is able to think outside the traditional boundaries of his or her social, political or religious class. » Kendell Geers. 
Registration for this event is now closed