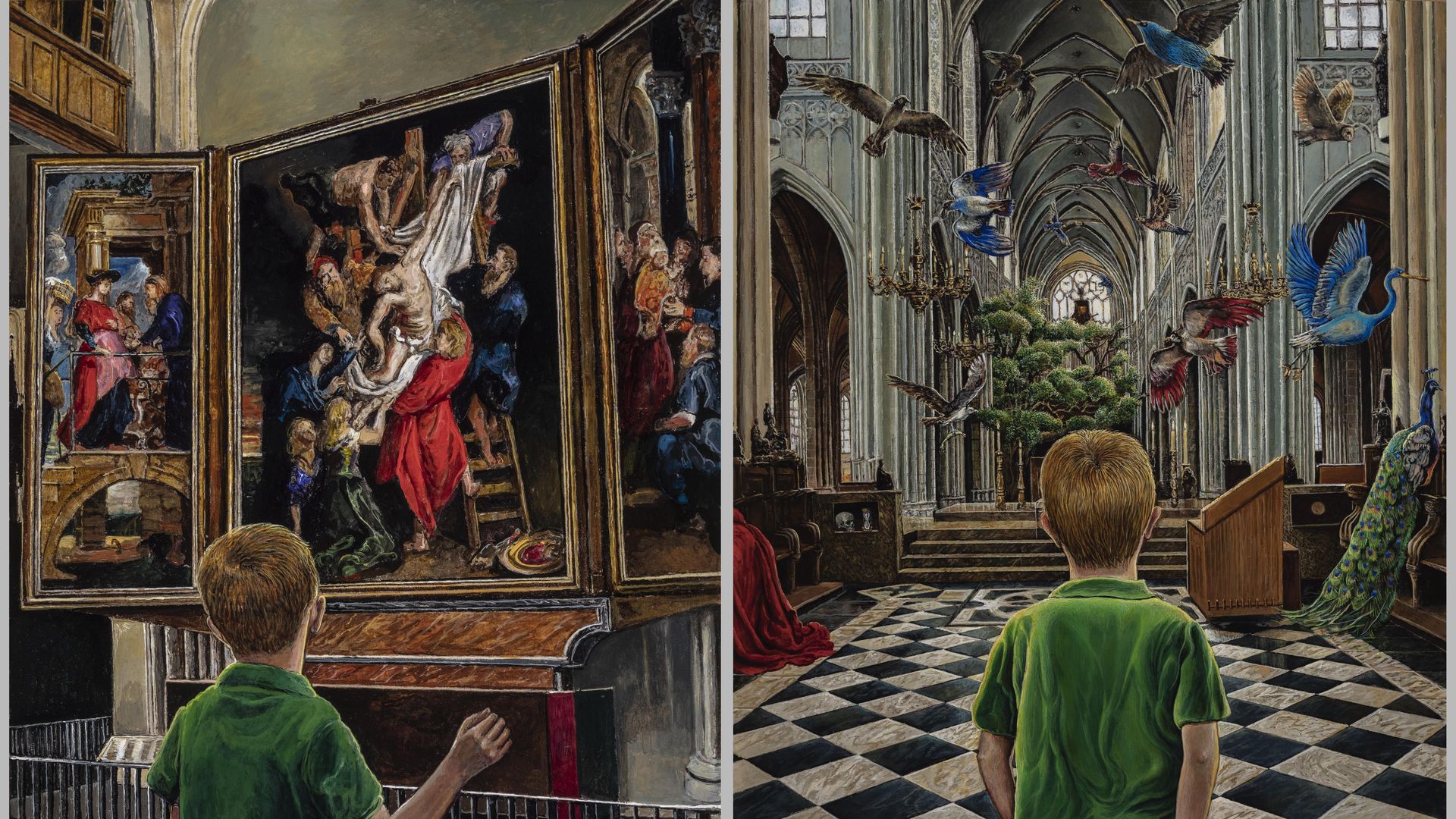 Guided visit "Enrique Marty | De Profundis" by the artist
Enjoy a guided tour by the Spanish artist Enrique Marty to his solo exhibition at the Antwerp Cathedral. The exhibition consists of an entirely new series of paintings created especially for the Cathedral.
A substantial exploration of human nature and a profound connection to art history are at the heart of Enrique Marty's three-decade-long artistic career. The first art book the artist read as a child was a book about Rubens. On its first pages, it talked about the Antwerp Cathedral and the works by Rubens that are there. This first contact with art sparked in Marty a lifelong obsession with both the work of Rubens and the awe-inspiring Cathedral.
The new series of 12 paintings pays homage to the Cathedral and Rubens' masterpieces, but is equally a personal milestone in his artistic career. 
Enrique Marty (°1969. Salamanca) is represented by KETELEER GALLERY.
Tickets for this Event are Sold Out
Join us for this 24 hours Event
Every year we invite our community, partners and end-users to come and meet us! It's the ideal event to get together and present new features, roadmap of future versions, achievements of the software, workshops, training sessions, etc... This event is also an opportunity to showcase our partners' case studies, methodology or developments. Be there and see directly from the source the features of the new version!